Creative Health and Wellbeing Community Programme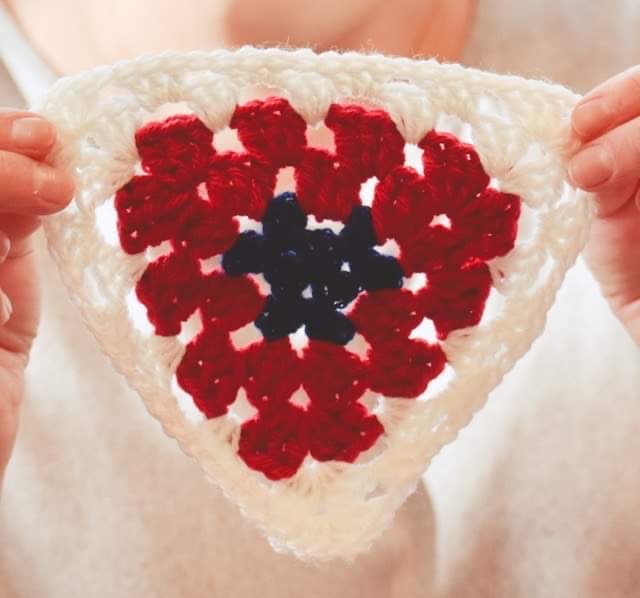 The Creative Health and Wellbeing Community Programme aims to improve the provision of accessible, high-quality sustainable creative opportunities as part of a Covid-recovery response.
In May 2021 Cornwall Council's Wellbeing and Public Health Team invited project proposals for the 2021 Contain Outbreak Management Fund (COMF) that would support the recovery phase from the pandemic, including mitigating the impacts of lockdown on our businesses and communities.
Arts Well submitted a proposal with a number of strands to deliver a Creative Health and Wellbeing programme which would improve the provision of accessible, high-quality sustainable creative opportunities as part of a Covid-recovery response with a particular focus on:
• Reducing health inequalities
• Improving mental wellbeing
• Tackling loneliness and isolation
The proposal was accepted and the project began in September 2021 through to June 2022.
The Creative Health and Wellbeing Community Programme supported 32 different creative health projects in local communities.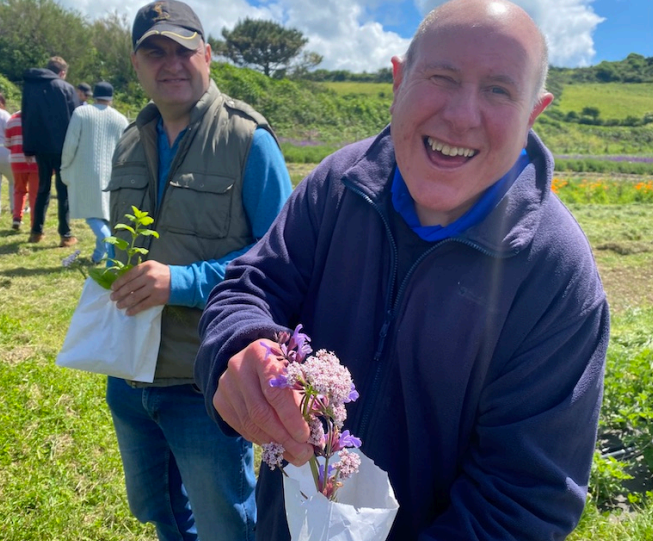 The project cost a total of £10,1215 of which £93,250 was provided by the Contain Outbreak Management Fund and the remainder was invested by Arts Well.
We used the Social Value Engine (SVE) to calculate the social return on investment and this indicates that for every £1 invested in this project, the social value return is £7.87.
Projects included dance, painting, film making, sketching walks, creative writing, music-sharing, glasswork, sewing and combined yoga with painting.
The beneficiaries included young women with mental and emotional health needs, adults with learning difficulties, isolated older people, families living in temporary accommodation, young people experiencing particular challenges, families, people whose mental health problems had been exacerbated by the pandemic, people who had had a stroke and people with dementia.
DJ Your Life – Nell Sanders
Music sharing DJ workshops for women experiencing social isolation, mental health issues, bereavement or long-term health conditions.
Snapshots in Time – Blystra Arts
Two film-making and one dance workshop culminating in a community event. Open to anyone but especially targetting young people and families and people coming through a social prescribing route.
Terra Attune – Beach Guardians
Four intergenerational workshops and a large community event. Collecting plastic waste from the beach and using it to create sculptures for a festival. Targeted at children aged 4 – 16 but became a family inter-generational event.
Art and Wellbeing Drop-In – Oasis Centre
Four sessions bringing together various groups who use the Centre – a group of older people, an art group and a parent and toddler group – to create a window display for the Centre to celebrate the Platinum Jubilee.
Store House Art Group
Provision of arts sessions in this community hub – the first time they have provided art sessions – for people referred through social prescribing or access other support at the Store House, such as the community fridge.
Craft sessions – Carnon Downs Crafters
Six crochet and craft sessions for older women to connect people who had been isolated or bereaved during Covid. Women who were too frail or ill to attend were able to contribute from home.
Art and Movement – The Nook Wellbeing and Creative Space
Eight workshops for people most in need of support for their health and wellbeing, referred through social prescribing. Art, meditation, reflective journaling, movement, drawing and creative writing.
Royal Cornwall Museum Creative Wellbeing Group – Tanja Durrant
Eighteen weeks of mixed arts sessions for people experiencing mild to moderate mental health issues associated with anxiety, depression and social isolation.
Trenow Fields/Drym Valley collaboration – Tough Dough
Four days of environmental and art workshops for adults with additional needs.
Day Light – Clare Summerson
Community mosaic and banner-making project to bring the community of St Day together following Covid.
Family movement workshop – Heart of Laurels
Family art and movement workshop
Black Lives Cornwall – 4 Elemenz
Two workshops as part of a larger street art project aimed at young people in the BAME community accessing community mental health services
Meet & Make and Tea, Cake and Art – Grays Wharf
Six sessions for two groups – Meet & Make for people referred through social prescribing and Tea, Cake and Art for people aged over 65.
Dig Deeper – Sensory Trust
Four half-day creative nature sessions for people with mental health issues exacerbated by the pandemic.
Walking the Higher Quarter
Creation by the community of a walking trail guide, bringing people together following Covid.
The Craft Series – Make It Better
A six-week series of craft sessions at the Museum of Cornish Life aimed at encouraging socialising after Covid.
WILD Young Parents Art Sessions – Melanie Young
A series of three sessions with young parents in which they created lightboxes and animations for a short film compilation.
Feedback from participants
"So often in our society, regular groups are activity-focused, all about doing and outcome. This session had the rare quality of not being a human doing session but instead was a human be-ing session, which is hard to find in life . . . a warm, open, sharing space which was as much about chatting, remembering, holding space for each other's unique life experiences as it was about music-sharing . . . so few spaces are opened up for us to explore our shared experience, be with one another as we are, and to see how similar we are, each person experiencing hard times, struggles and happiness within our memories and our lives."
"I can recommend this course to anyone feeling a bit low and needing a mood enhancer. I found it really useful and would love to have more sessions."
"These sessions really help my depression, it gets me out of the house."
"So many people have got so much from attending the group too, one lady started coming just after her husband died from Covid and the group has been a lifeline to her since losing him."
"I don't cry on the days that I have the workshops to come to."
"The workshops help me fight depression and dark thoughts."
"I definitely feel the benefits of it, it's helped me for the rest of the day."