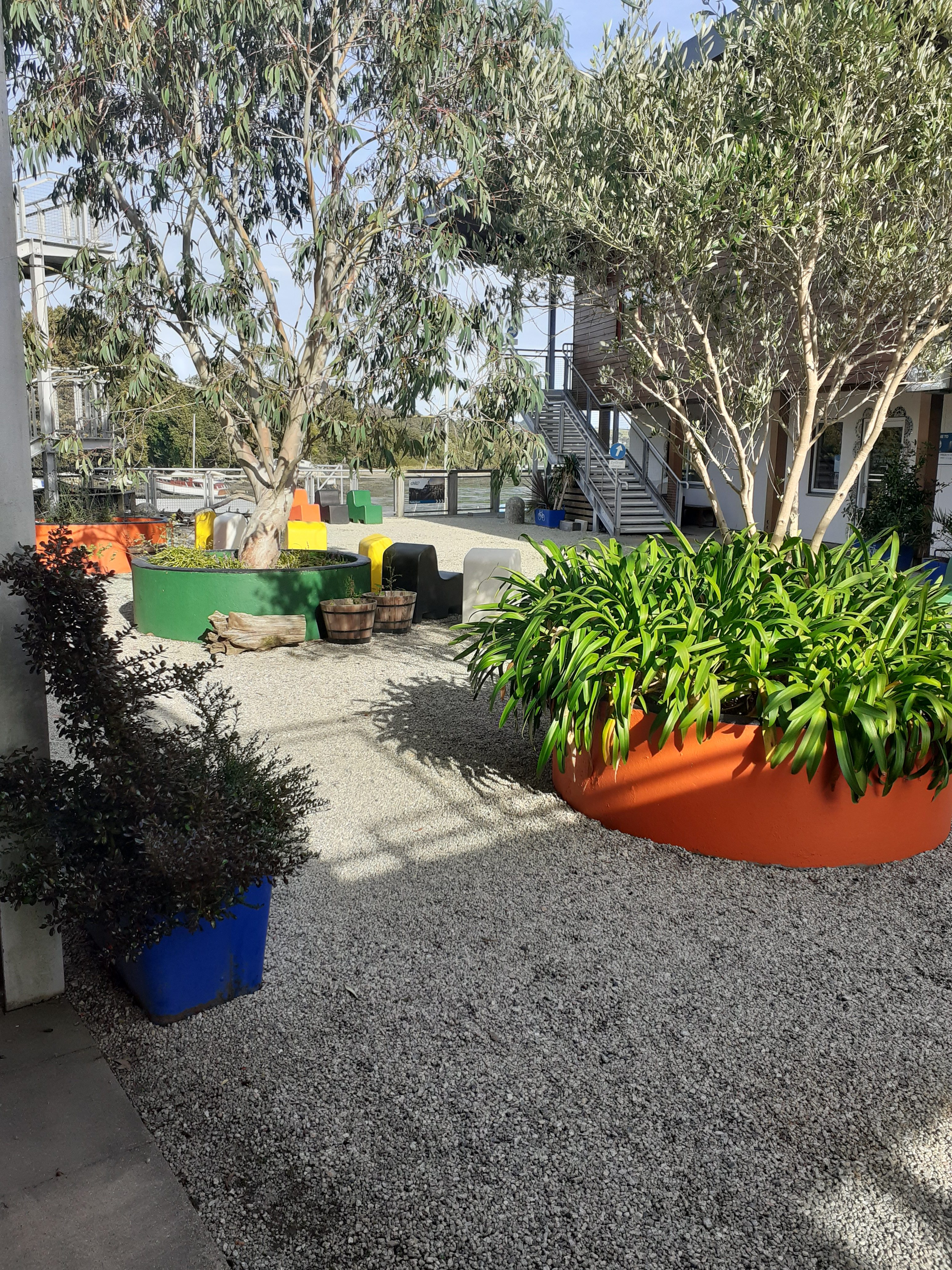 As we come out of lockdown I'm looking to create affordable workspaces for people who want a change each week from their normal working environment - increasingly home for many of us - and would like to work alongside others interested in creativity, health and wellbeing.
One of the consequences of lockdown has been the increase in people working from home, only meeting up with colleagues and collaborators online. This has often been the case of course for freelance practitioners but they have been joined in this experience by others working in organisations that would normally have been in a workspace with others.
I'm looking to create extremely affordable work spaces here at our Jubilee Wharf office for people who want to hot-desk, but instead of it just being a space to work, the aim is to foster a collaborative and supportive workplace culture, whereby those unstructured conversations over coffee can happen between people who share an interest in creativity, health and wellbeing. And we all know what can come out of casual conversations. So, yes – come in with your laptop and headphones to do some focused work, but also be prepared to have a coffee break and lunch break with others and share your ideas about how we can progress arts and health work in our communities.
We'll start with one day a week, probably from June, but if there's more interest then we might increase that to two. You could book for a half-day or a full day, and people could book up to 6 weeks ahead at a time. I'm still working out what would be the best booking system – if you have any ideas please let me know.
The space will have wifi access, plug sockets, desk space and basic fold-up chairs. There's the opportunity to create a quieter private area using the room divider, but it won't be suitable for confidential work. The kitchen has fridge, kettle, microwave and toaster and you would have free access to teas and coffee.
In terms of Covid safety, we will comply with public health advice on numbers, which will anyway be capped at 8 people maximum and will have sanitiser and handwashing facilities. We are awaiting the Government review on use of face masks as routine and will follow what is indicated by that review. Are there any other facilities that you think we should include? And anything else that would make you feel safer coming into such a space?
You can find out more about Jubilee Wharf itself here.