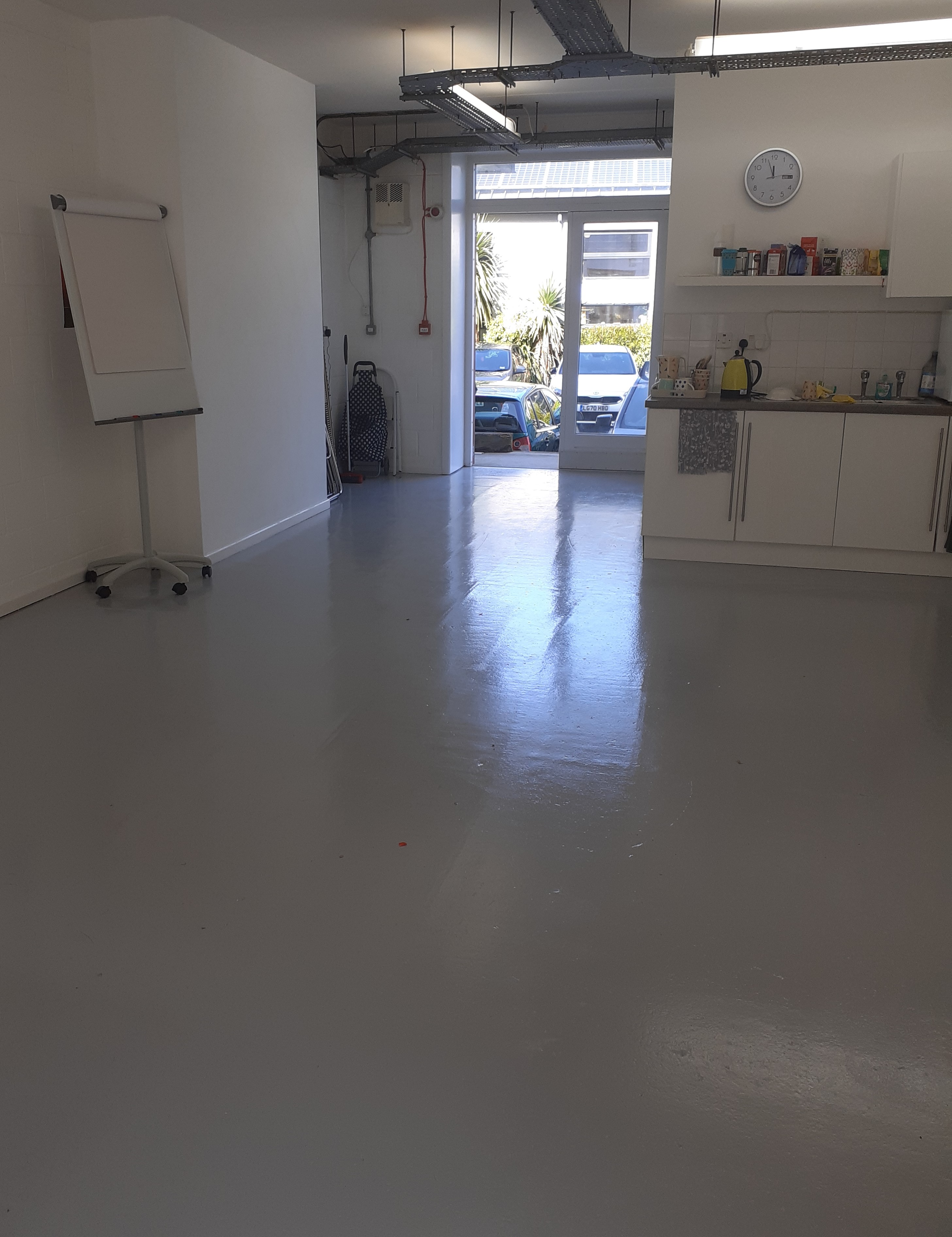 Arts Well has moved into a new space at Jubilee Wharf, Penryn. We can offer a flexible space for workshops, meetings etc. that conforms to Covid-19 secure standards.
Our new office and workshop space at Jubilee Wharf is taking shape.  Whilst I am happily occupying the front part of the space, I am creating a flexible space in the remainder to enable me – and others – to run workshops and meetings now that we are able to meet face to face again – albeit with restrictions.
The useable space (excluding my office space and kitchen area) is 255 square feet, or 24 square metres, and there will be a moveable partition, sturdy fold-up tables and chairs, flip-chart and a digital projector allowing for plenty of different configurations. We are also planning to install storage shelves for people who use the space regularly to keep materials etc.  I will add to the photos as these items arrive, to show examples of how the space can be used.
We are currently working on guidelines for people using the space, including compliance with Covid-19 measures, and anticipate being ready to take bookings from the beginning of October. Whilst I occupy the office space usually Tuesday to Friday, the sound-absorbing mobile wall means that it will be possible for us to co-occupy the space for many sessions. For those where it is not, I have other places on-site where I can work for a few hours. The space will also be available when I am not on-site, including evenings and weekends.
Prices will be within a competitive range, and vary according to number and length of sessions booked and the nature of the workshop.
If you are interested in knowing more, please contact me at jayne@arts-well.com or phone on 07875 221944 to discuss further.