Arts Well: Grow – a new professional development programme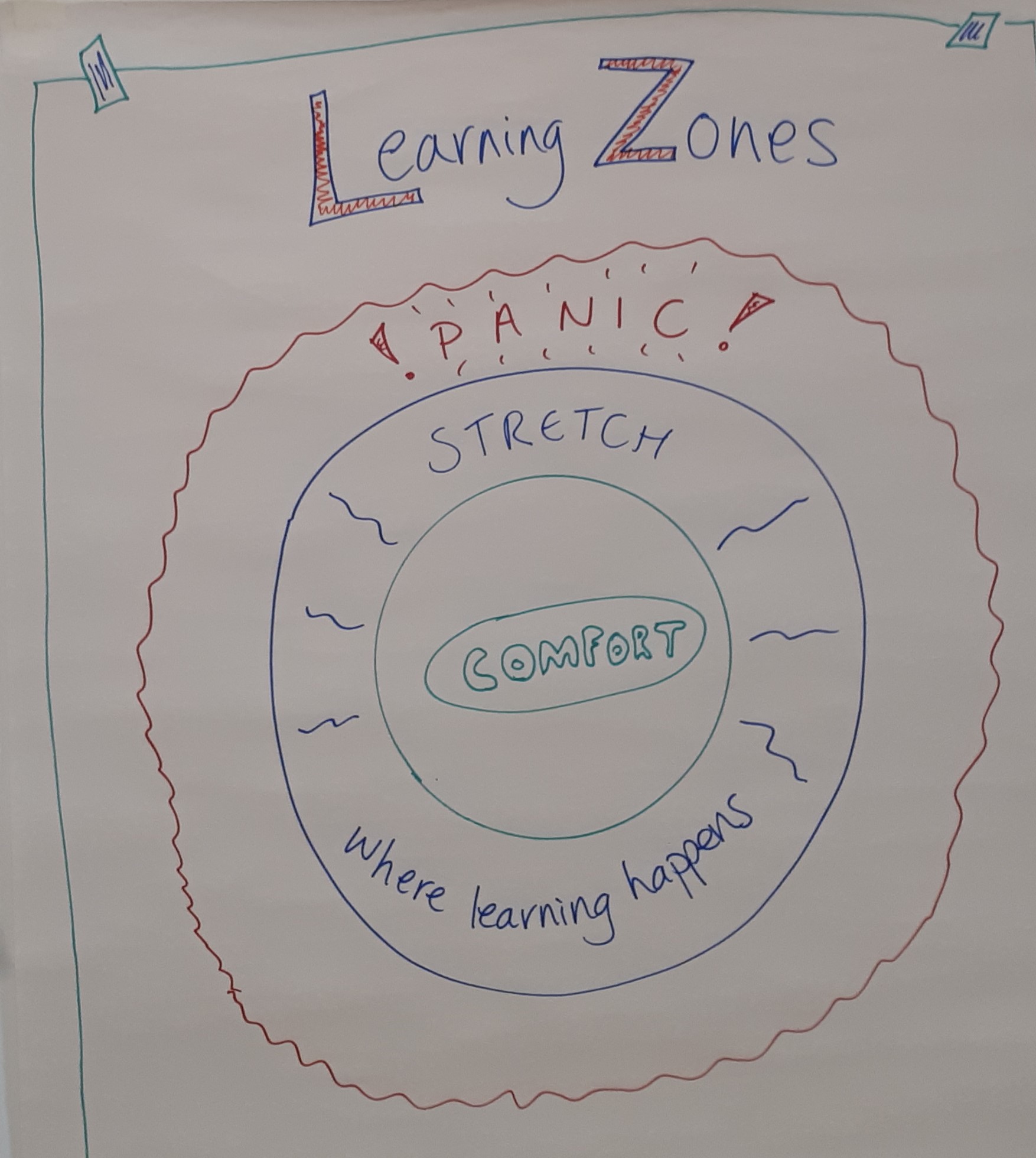 Arts Well introduces its new professional development programme with a series of workshops to support people delivering arts and health projects.
Arts Well: Grow is our new programme of development for people interested in arts, health and wellbeing. The programme has been developed in response to what people have told us they need and our experience of what is useful and valuable to busy practitioners. It includes an introduction to arts and health, half-day sessions on designing arts and health projects, evaluation and writing funding applications and whole days exploring creative work with older people and delivering projects to support mental health and wellbeing. There is also a workshop on self-care designed with the specific needs of freelance practitioners in mind.
For more information on individual sessions and how to book head over to Eventbrite and search for Arts Well for the full list of sessions. Or if you know which session you are looking for click on the relevant date below:
Working creatively with older people – 21st March or 25th June
Designing your arts and health intervention – 26th March or 8th May
Outcomes and evaluation – 4th April or 29th May
Writing funding bids and applications – 9th April or 18th June
Improving mental health and wellbeing – 20th June
Self-care for creative practitioners – 16th April or 27th June
An introduction to arts and health – 1st May
One-to-one coaching and mentoring
Aimed specifically at freelance practitioners these one-to-one coaching and mentoring sessions will enable you to work on areas of personal and professional development with the support of a qualified workplace coach and mentor who has an understanding of the context within which you are working.  The programme will be designed in conjunction with you to best meet your needs but a minimum of 3 x 1 hour sessions is suggested. For more information, including costs, please email [email protected]
Action Learning
Action Learning is a process that brings peers together for reflective learning in a supportive environment. It stimulates transformation and development through meeting over time to tackle real problems, issues or questions in order to get things done.
It is particularly suitable for freelancers who can often feel isolated and lack a sounding board for their ideas or an environment where they can discuss their work-related issues.
It is a structured and facilitated process over an agreed period of time (usually 6 – 12 months) with a set group of people (between 4 and 8).
Arts Well is offering to facilitate an Action Learning programme for anyone interested. The timescale would be negotiated between all participants, but you could expect to attend 4 half-days over a 6-month period, the cost of which would be £25 per session.
If you think this is something that might interest you, please contact Jayne who will arrange an initial introductory session for all those interested.
All training and development sessions will be delivered by Jayne Howard, Director of Arts Well CIC. Jayne has many years experience of arts and health and was the recipient of the Arts and Health South West Individual Contribution award 2016 for her significant contribution to the arts and health field.